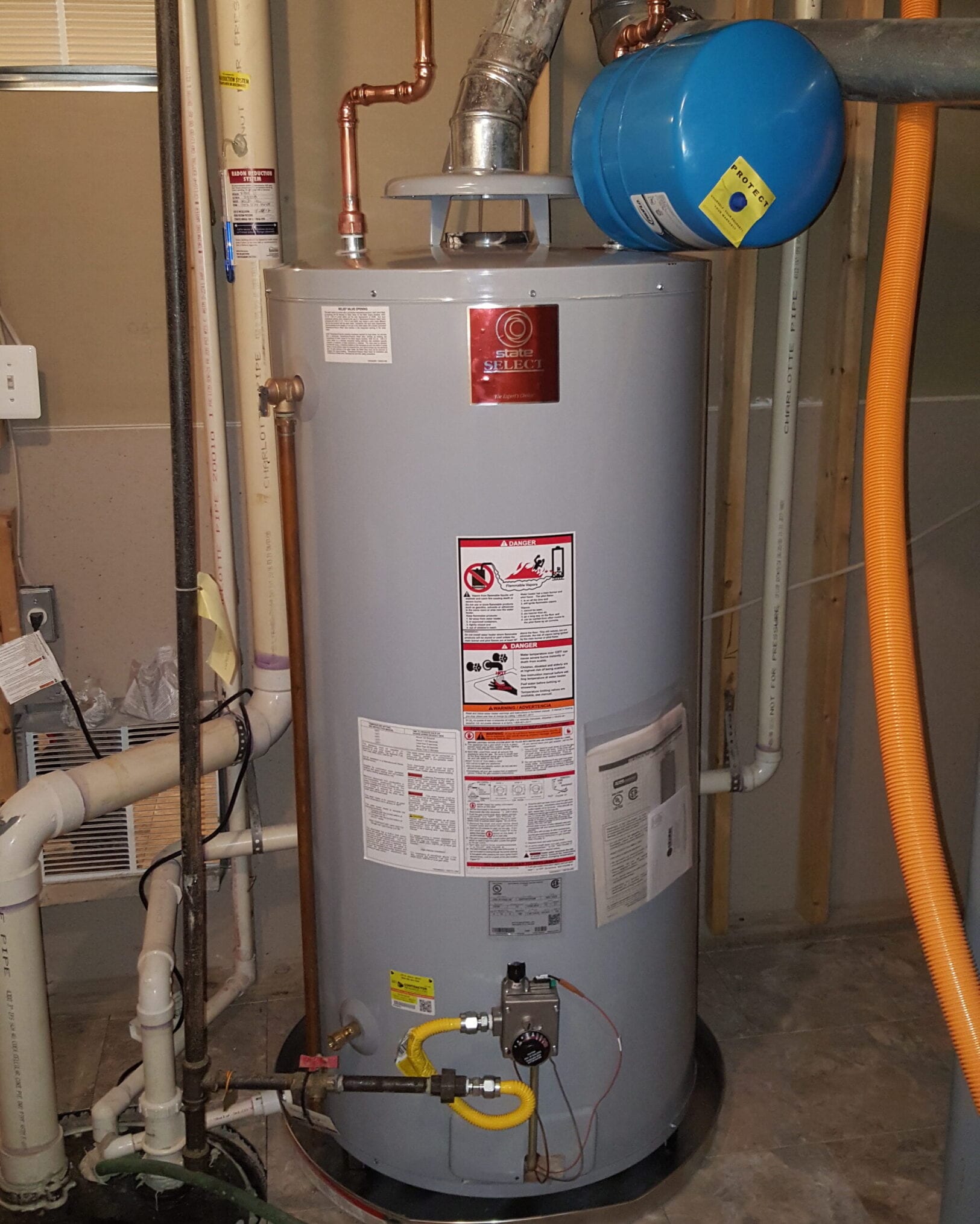 Water Heater Special on Installs and Repairs.
No hot water? Flooded Basement? We can Help!
Waking up to a cold shower or finding a flood due to a water heater leak is a huge inconvenience. When these unexpected issues arrive, Plumb Professionals is just a phone call away. We will troubleshoot and diagnose your plumbing issues while delivering you upfront and competitive pricing. Depending on the age of the heater, a replacement may be the recommended solution instead of a repair. We would want to help prevent wasteful spending on something that could leak at any time. If the repairs are preferred, then we will gladly help you navigate whichever avenue you as the homeowner may choose.
Special $100 off  Replacement and 10% off all Repairs.
Endless hot water doesn't have to be a dream. With a new tankless water heater, you can say "goodbye" to running out of hot water. Imagine everyone being able to take a hot shower at the same time with the dishwasher and clothes washer are running without sacrificing the hot water temperature. When you include a tankless water heater install with a hot water recirculating line, you not only get endless hot water but will also enjoy instant hot water. No more waiting for hot water to reach your faucets and fixtures allowing you to reduce water consumption. Plumb Professionals not only install these space and energy saving units, but we can also troubleshoot and diagnose them when they aren't working properly. Contact us today for your free estimate!
NO Service Call Fees and Free Estimates. Reviews online at Google, Yelp and Facebook.
Licensed and Insured Class A Contractor!
Contact us today
703-402-3773
[email protected]